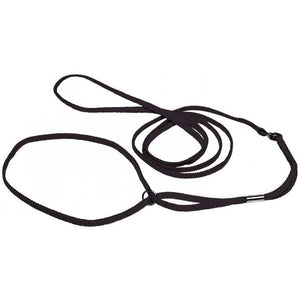 Show Lead - Nylon 5 mm
Flat braided nylon, stitched at the hand loop and at the swivel to ensure safety. A generous head loop uses a crossover through a ring design with a sliding ferrule lock. Designed to be functional, good looking and unobtrusive.
Suitable for small / toy breeds.
Size - 5 mm x 122 cm (4 foot)
Colour - Black only