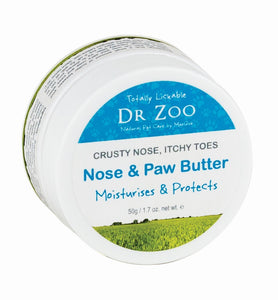 Dr Zoo Crusty Nose Itchy Toes
Designed to moisturise and protect dry, cracked noses and paws.
Made of Shea Butter and Hemp Seed Oil, which are intense moisturing ingredients.
Also contains Natural Vitamin E to promote healthy skin.
* Helps calm sore, itchy paws.
* Speeds up the natural healing process of the skin
* Size 50 g
* Totally lickable!!