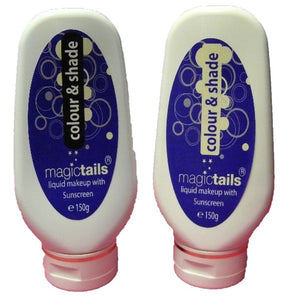 Magic Tails Colour and Shade
Magic Tails Colour and Shade- 150 g
This is a liquid chalk use to cover dis-coloured hair patches or scars of show and performance animals.
* Contains sunscreen.
* Non oily/non greasy feeling
* Washes off with soap and water
* Easy Application
* Concentrated formula - only a small amount is necessary to achieve the desired result.
* Comes in BLACK, WHITE, BROWN AND CHESTNUT