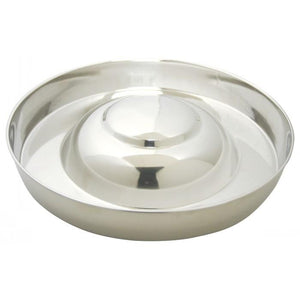 Puppy Litter Feeding Saucer
Puppy Litter Feeding Saucer. 
Keep newly weaned pups out of food and dish with this flying saucer, the stainless steel dish designed to ensure pups are kept clean at feeding time.
This design works well as the risen part in the middle of the dish stops the food going into the middle of the bowl, the pups can then take their food from the side of the dish instead of ending up inside it.
Hygienic and durable.