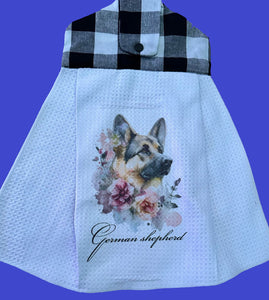 Hanging Towels - Premade Designs
These cute little hand towels are just perfect for the kitchen or for a gift for a friend or family member.

Tartan tops.  Three colours available.
N.B.  Can be custom made with our breed pictures, your kennel logo, your dogs picture or your own design.  Please contact us for this option.