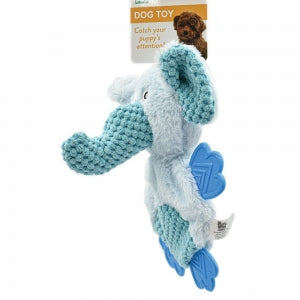 Puppy Crinkle Teether
PuppyPlay toys are designed with your puppy or small dog in mind.
A variety of sizes, textures and materials to activate your pet's senses, keeping them entertained for hours. 
The Crinkle Teether Elephant has a soft exterior, crinkly inside with a squeaker in the head and TPR feet.
Size - 20 cm long