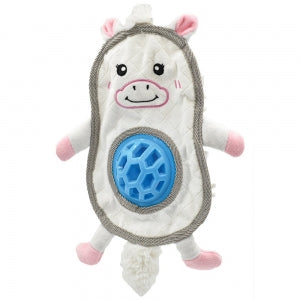 Puppy Crinkle Treat Flatty Unicorn
PuppyPlay toys are designed with your puppy or small dog in mind.
A variety of sizes, textures and materials to activate your pet's senses, keeping them entertained for hours.
The Flatty Crinkle treat belly toy has everything your puppy needs for sensory play. Not only is this toy cute but it has microfibre backing, a squeaker on the inside as well as a crinkly inside and then on the front of the toy you will find a rubber belly which is ideal to stuff treats into. 
Size - 22 cm x 14 cm x 4 cm